My beautiful box filled with homemade cards from my crafting and blogging sistahs all over the world. They still keep coming and I treasure each one, what wonderful reminders of how God's love knows no boundaries.
Because of my love for crafting
I was led to three wonderful craft sites.
Because of my need for a women's support group
I was blessed to find one in the UK and here in the states
Women going through similar health issues as I was.
These women would soon become dear to my heart
The Lord sent them my way for such a time as this.
Women from all walks of life and faith.
Women with caring, and compassionate spirits.
Women of all ages, and awesome prayer warriors.
Sharing not only our creative crafts and talents
But also our fears, pain, uncertain health issues, our hopes,
struggles,victories, losses, brokenness, laughter, and tears.

Sure we have our disagreements like all sistah's
But that is a sign of true sisterhood and real life.
We are all unique and each one has something special to offer
Women who will speak the truth in love, even if it hurts
Godly women filled with spiritual understanding, and wisdom.
You see God's love knows no boundaries or barriers
It is not limited by an island, state, or country.
It is not a sisterhood by blood or being related.
It is not a daily face to face encounter or visit but truly..

Friendships
From The Heart.

You see...
Anyone can be a S

ister

...
But when you are called a"

Sistah

" here in Hawaii.
You are so close to ones heart, your souls unite,
And your friendships are formed truly from the Heart.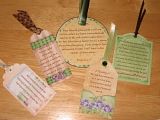 My heartfelt thanks go out to all my sistah's at: PC Crafter, Daisie Company, My Computer Crafts, and Faithful Blogging Divas . And I can't forget my bothers who did not let my Girly looking blog scare them away.
Aloha and Mahalo.. For embracing me, as I celebrate, my crafting, and blogging anniversary which began four years ago this month. I know the best is yet to come, and I am still planning a giveaway on behalf of this celebration.
Encouragement From My Heart Devotions
Copyright 2007-2010 Written By: Lorie A. Yocum