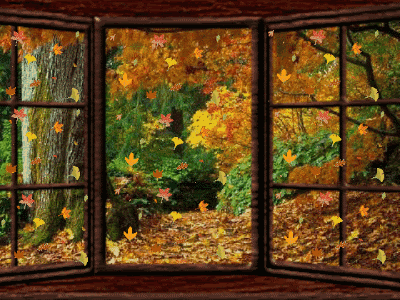 Autumn leaves falling and drifting as if a slave to the winds
Twirling, spiraling, in every direction, and every which way.
Scattering in piles, landing upon leafless branches and bushes
Slowly attaching from it's place through no choice of it's own.
The cold winds blowing leaves into a running stream of water
Down Down it goes with the stream never to be seen again.
Good bye it seems to say as it's leaf folds over into a wave
Away it goes the beauty of it's colors decorating the stream.
Fall is here, bringing changes that can be seen, and touched
Changes so beautiful, bright, colorful, magnificent, magical.
Changes of unknown mysteries, life changes, soul changes
Season of challenges, uprooting, bareness, transformation.
A time of anticipation, and trusting the creator of the seasons
Just as the trees learns to let go, and bare it's nakedness of self.
This, it must go through, knowing it will take time, and patience
Before it again receives the blessings of newness once more.
Written By: Lorie A Yocum 2011
All Rights Reserved Used with Permission Only